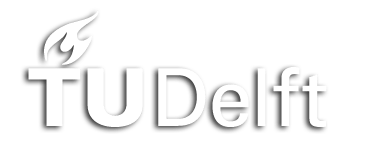 Delft University of Technology
Delft University of Technology chooses innovation, chooses CardsOnline
Client Profile
A Technology University with a leading global reputation
High-quality disciplines, courses & facilities in the engineering sciences
A source of outstanding professional scientists &engineers
A producer of excellent practical knowledge & an innovative partner
Delft University of Technology (TUD) issued a tender for a new Card Management System(CMS) to handle multi functional DESFire cards and connect to the many facility systems on campus. Providing the best solution, ScreenCheck was assigned to implement the Card Management System "CardsOnline".
CardsOnline creates one central, full integrated system for enrolment, printing/encoding and issuing multi-purpose ID smartcards. CardsOnline offers full card control in one system.
The Challenge
To maintain the highest level of security, the TUD decided to introduce the MIFARE DESFire EV1 8k card to students and employees. This required the replacement of the obsolete CMS.
New CardsOnline 6.0 matched all the TUD requirements and more. Full integration with student and employee systems and also with client applications for (5)access control, payment, library and lockers providing a real one-card-solution.
The new CMS had to be able to create a connection with various applications on the DESFire cards and encode all specific data for these applications during the in-line print process. After printing and encoding all systems are informed about the existence of the new card with its encoded identifiers that are linked to the cardholder.
The Solution
ScreenCheck implemented CardsOnline connecting with the centralised data system. CardsOnline uses webservices to exchange data and prints and encodes all required data on the DESFire 8K EV card. In total the Delft University of Technology card can operate 11 different applications.
At seasonal peak (Januari and September) ScreenCheck takes over the bulk printing for new TUD cards, this saves the TUD a lot of time and an access of printers. Also the special Library Card for all non TUD Library members is produced by ScreenCheck.
Project details
Software: CardsOnline 6.0
Server: Redhat Enterprice Linux distribution, PHP/MYSQL/APACHE
Card Printer: Polaroid P4500s printers with Omnikey encoders, Holokote: watermark graphic protection with TUD logo
Card Type: MIFARE DESFire EV1 8k card, offset
Card Amount: Approximately 35.000 Cards issued
Note: A Keyboard Wedge Application that reads a student identification number for registration of Examination presence from the card
Project sheet
35000
Approximate cards issued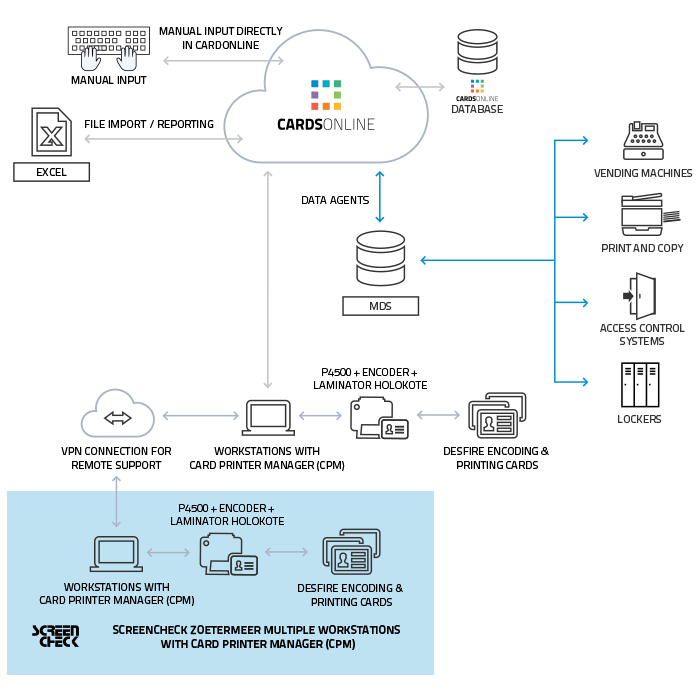 Connected systems
Access Control Systems (online)
Access Control Systems (offline)
Copy and Print Systems (Multifunctionals)
Examination Presence Registration System
Vending Machines
Locker Systems
Library Systems
CardsOnline made it possible for
Delft University of Technology to offer their students and employees one
ID smartcard that can be used for identification, get access to the school and related buildings such as the Library and make payments for Catering, Follow-me printing, Copying and their Cash registers.