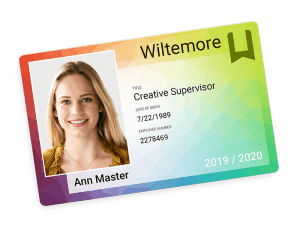 To give a clear overview of the functionalities CardsOnline offers a selection of introduction videos. Learn more about card management in CardsOnline with todays' video on temporary or permanent blocking of a card.
Temporary and permanent blocking of a card
This video demonstrates how to block cards temporary or permanent. CardsOnline makes it possible to manage the cards of your cardholders in the "Card manager". When a cardholder has lost his or her card, it can be temporarily or permanently blocked.
Find the card that is lost using the search function. Select the card and change its status by clicking on the "Change Status" icon. A status dropdown menu appears with which you can change the status of the card from printed or active to Temporarily blocked and select the reason for the blocking the card temporary. Click the "Change status" button to confirm the new status being temporary blocked. When it is clear the lost card is not to be found, the status in the same dropdown menu can be changed from temporarily blocked to permanently blocked. The lost card is now permanently blocked. A new card can now be requested and printed for the cardholder.
Next to blocking a single card, it is also possible to block multiple cards at the same time. Use the filter function to find the group of cards that need to be blocked and select them. The menu icon in the top right corner gives several options that can be applied to the selection: Reprint the selection, export it to a CSV file, cancel print jobs or change the status. To block the cards, we need to select the "Change status" link. Change the status of Printed to temporary block via the dropdown menu and click on "Change status". All selected cards are now temporarily blocked. You can unblock the cards by selecting them again and changing the status to "Active" via the "Change status" in the top menu.