Migration to CardsOnline 7
New Online Card Design, Reliability, Intuitive, Responsieve Interface
ScreenCheck is proud of the new generation of our card management system: CardsOnline 7. CardsOnline 7 offers the user a number of innovations, such as a completely new developed intuitive interface and new online Card Designer. For CardsOnline 7, the Flash support in the new 2021 releases of the well-known web browsers is no problem at all. The new generation of CardsOnline is fully in line with these new browsers.
Browsers stop support for Adobe Flash starting 2021
From next year, the new releases of the well-known web browsers will no longer support Adobe Flash plug-ins. This is an industry choice that ScreenCheck has no influence on and is therefore a given for us and our customers. For the current CardsOnline 6 users this means that eventually the function of the Card Designer and the current photo capture tool will no longer work. From the first releases in 2021 will this Flash limitation be a fact. As long as one continues to use previous versions of these browsers, CardsOnline 6 will continue to function smoothly.
CardsOnline 7, a solution for the browser update
New Online Card Designer
The Online Card Designer is developed completely new and contains all the functionality for a creative professional card design. From now on add your own specific fonts, export or import your card designs and use different elements in your card design with ease. The new vertical toolbar lets you select elements, add images, text areas for static and/or dynamic text, placeholders for photo and/or signatures, barcodes, QR-codes, round or square shapes and dynamic logos. The new interface is recognizable as a design environment and user-friendly.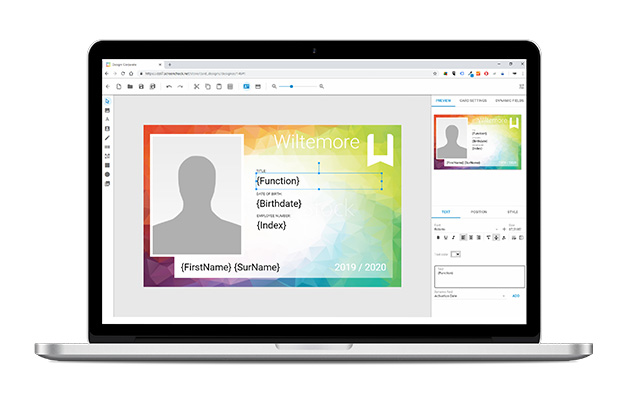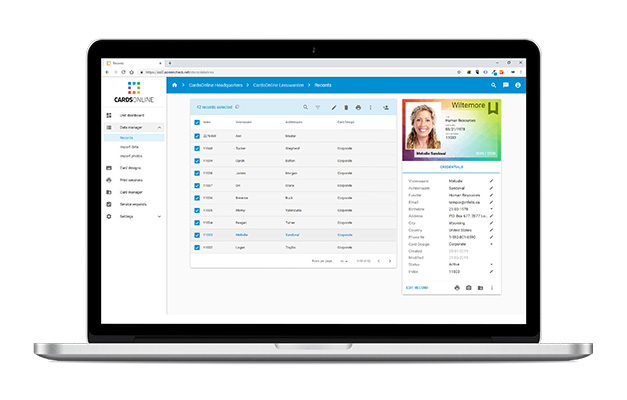 Intuitive
With the CardsOnline 7 upgrade, ScreenCheck introduces a very user-friendly and recognizable interface. CardsOnline's appearance is inspired by the work flow of current browsers and mobile operating systems. CardsOnline 7 is very intuitive, allowing you as a user to find your way quickly, to help you get the most out of this new upgrade, ScreenCheck also offers introduction videos, demonstrations and training. As an existing CardsOnline customer you know the basics of CardsOnline, together with this new interface you can quickly and easily discover all the possibilities.
Reliability
As with CardsOnline 6, stability and reliability of the application is an important starting point for CardsOnline 7. To meet a growing demand for more security, CardsOnline offers options such as Active Directory, Single Sign On (SSO) and 2-factor authentication (2FA). ).
CardsOnline 7 can be implemented on your own network ("On-premises") or as a SaaS solution in the Cloud. ScreenCheck works with Microsoft Azure, a very powerful and reliable cloud platform. Perhaps a consideration to migrate your current on-premises installation to a CardsOnline 7 Cloud variant.
Responsive interface
The new interface of CardsOnline 7 is accessible for mobile use. It is designed in such a way that the user can easily access every function whether on a laptop, tablet or phone. CardsOnline 7 offers the possibility to upload photos and data with your Smartphone and also to block or request a card. An extra application is linked to CardsOnline for this purpose: the "Service Portal". Users can upload their photo with their phone Anywhere, Anytime.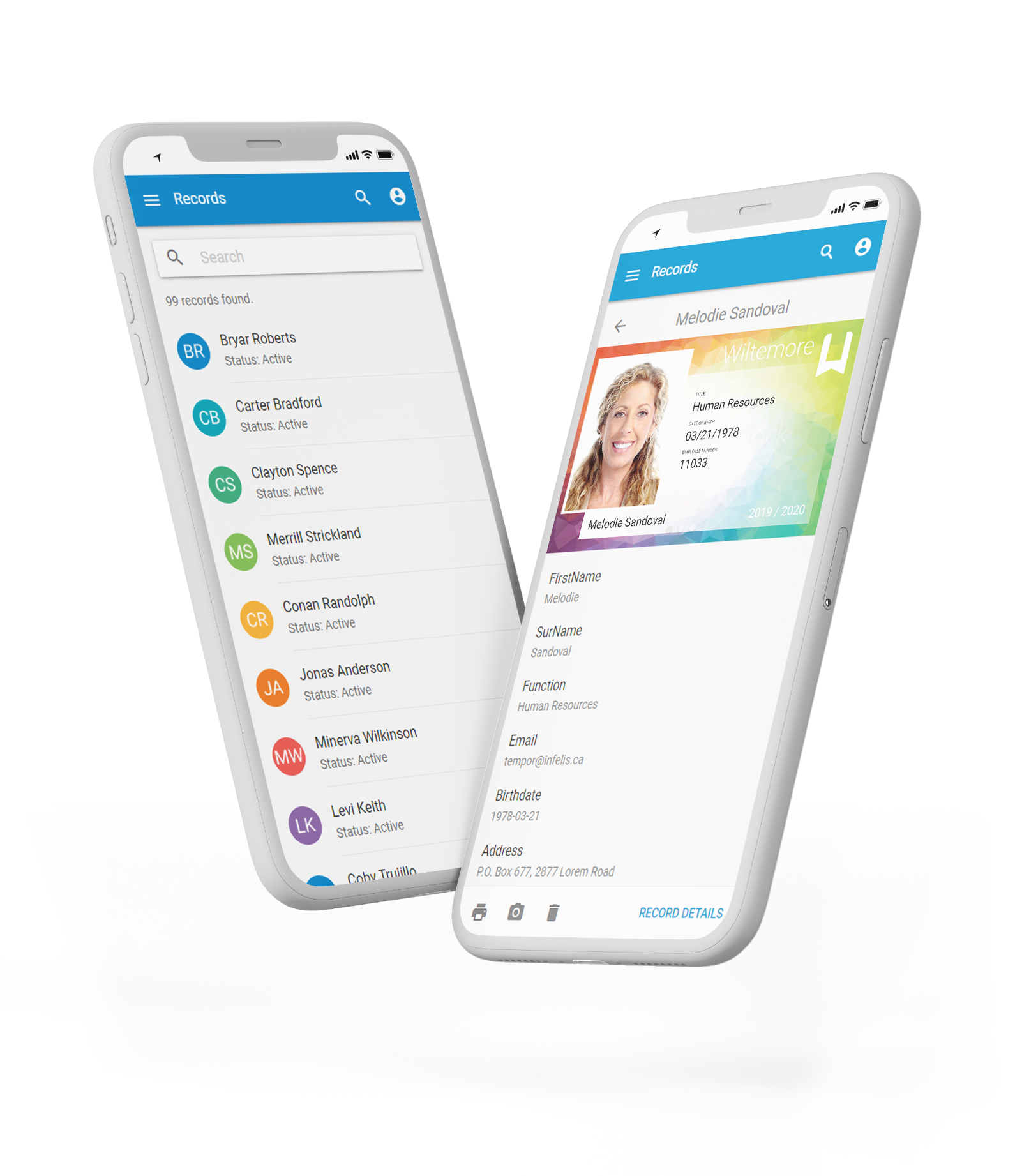 A quick migration from CardsOnline 6 to CardsOnline 7
ScreenCheck offers existing CardsOnline 6 customers an efficient and inexpensive program to migrate to CardsOnline 7. Our CardsOnline Migration team will, in collaboration with your organization, make a plan of action so that it is crystal clear when, how and what happens, so that the card production process does not get disrupted by migration.
Contact us for more information on migration